Hike to a waterfall
Bridal Veil Falls
is on Gunflint Lake, but you start your hike near Loon Lake. Less than 6 hours total.
Read about Kari's trip to Bridal Veil Falls.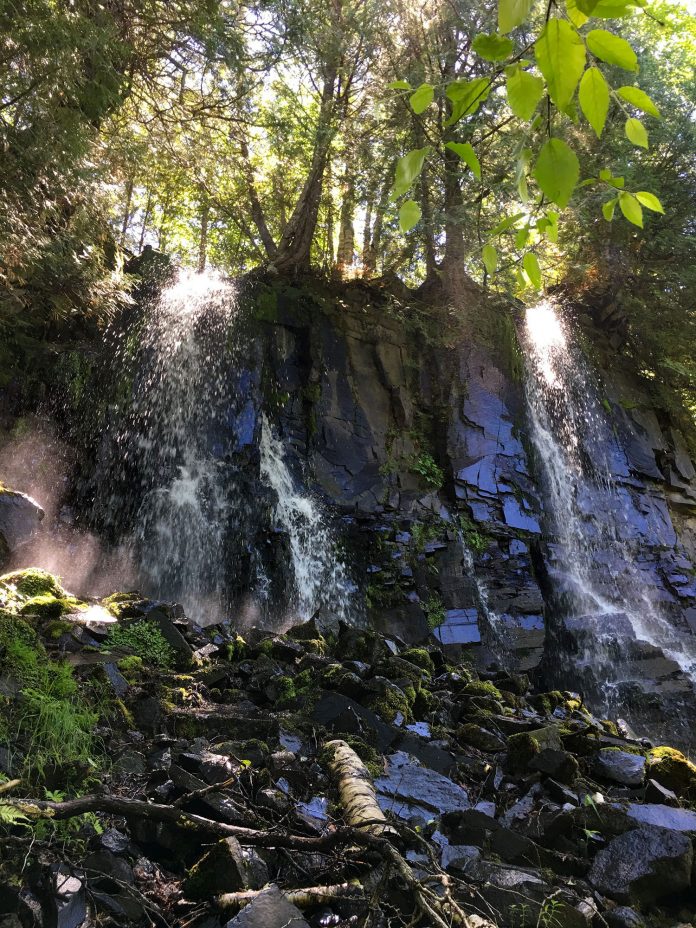 Paddle to a waterfall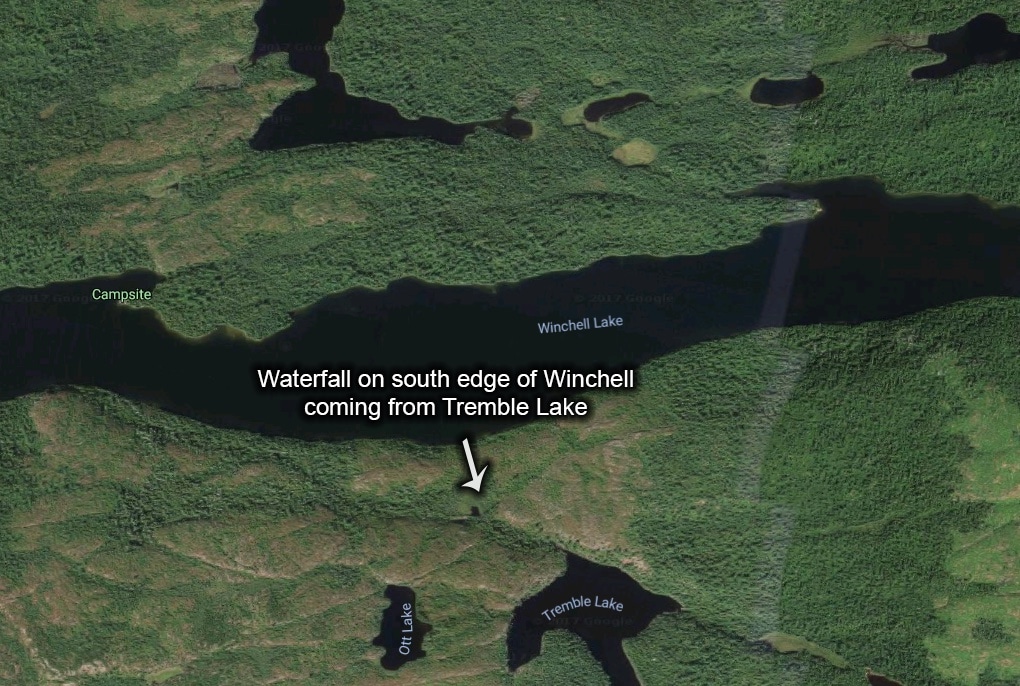 Winchell lake has a hidden waterfall on the southern edge. Paddle along the cliffs and you'll hear it near on a small creek fed by Tremble Lake. We have had people make it to Winchell and back in a day, but it's a lot of paddling and portages. Start at Rockwood, paddle across Poplar to the Lizz Lake EP 47, through Lizz to Caribou, to Horseshoe, Gaskin and then Winchell.
Johnson Falls
Pine
(Johnson Falls), starting at East Bearskin put in at the campgrounds and paddle into the BWCA, travel through Canoe Lake and hike to Johnson Falls. This can and has been done in one day, but it's best to do an overnight or longer. Here's a good way to see Johnson Falls in less than a day: get a Tow from Clearwater lodge to the Eastern portage of Clearwater Lake to Caribou, then paddle to Little Caribou and Pine. Hike to Johnson Falls, return through Little Caribou to Caribou and the WESTERN portage to Clearwater Lake.
See the map here.
Also, check with our friends at Golden Eagle Lodge, they have a nice loop from Flour Lake.
Stairway Portage
Duncan
/
Rose
Duncan to Stairway Portage and the Rose Waterfalls is an easy daytrip, at least 4 hours. We'll take you and our canoes to Bearskin lake also called West Bearskin Lake, off of Hungry Jack Road between Hungry Jack Lodge and the YMCA Camp Menogyn, you'll paddle to Duncan and leave the canoes at the top of the portage. Walking a short way down the stairs you'll begin to see the waterfalls before you get to Rose Lake.
Video I created in 2008.
Magnetic Lake (Little Rock Falls)
Magentic lake is north of Gunflint Lake, and Little Rock Falls are just north of Magnetic Lake.
Drive to a waterfall
Devil's Kettle, High Falls on the Partridge River, Cross River, Brule River, Flute Reed River,
Fall River
,
High Falls at Tettegouche State Park
, Devil Track, Kadunce River, Cascade Falls, Onion River, Poplar River, Temperance River, Caribou Falls (near Schroeder), Beaver River Falls.