Rockwood Bunkhouse is open Mid May – October 6, 2023
Need a place to spend the night before (or after) your BWCAW canoe or hiking adventure?  Yes, you can book one of our bunkhouse rooms for one night only – the bunkhouse has four separate rooms that open to a shared deck. You get the whole room to yourself. Each sleeps either eight or nine guests. This is a perfect place to start a trip into the BWCAW.
This fall the bunkhouse is closing October 6th, 2023, opens again Mid May, 2024.
The rooms have a heater, electricity, wifi, four bunk beds, a private bathroom with toilet, shower and towels. Outdoor carpeting on the floor in each room makes it a great place to pack and repack your gear. Parking is directly behind the building. We can rent you sleeping bags and pillows if needed. These rooms are designed for you to use your sleeping bag on the bunk beds.
The best part of Rockwood Bunkhouse is that you can be ready for your vacation early the next morning. Show up late the night before, drive up from the cities and arrive after dark, anytime after 3pm. Get an early start, find that campsite you want, and get on the water before the wind picks up.
The bunkhouse has separate rooms for each group. You get the whole room to yourself. Check your wifi, and check in with your family one last time before going into the wilderness.
Grill & Griddle. There's a shared gas grill and griddle available, so you can make your own breakfast. The restaurants on the Gunflint Trail open at 8am.
No RVs or camper trailers. If you have a canoe trailer or a trailer of any kind please coordinate with our staff BEFORE you arrive and the day prior to your arrival. The parking lot here is very small. If we know before you arrive, we can help you find a great place to park. Give us a call, email, or send us a text.
Check in after 3pm. You can arrive as late as you want. Look for an email we will send you with information on check in procedures.
Bunkhouse rooms are one night only.
| | |
| --- | --- |
| Bunkhouse | |
| People 17 and up | $20 / person / night |
| Youth age 3-16 | $20 / person / night |
| Children under 3 | no charge |
| Pets, each | $20 / pet / night |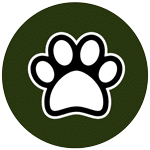 The Rockwood bunkhouse is pet friendly!
To reserve contact Rockwood:
Send us a question