Historical lodge on the original Gunflint Trail
Original 1932 log lodge, large meeting room, check-in, check-out, hi-speed WiFi (over 100 mbps) picnic shelter with gas grill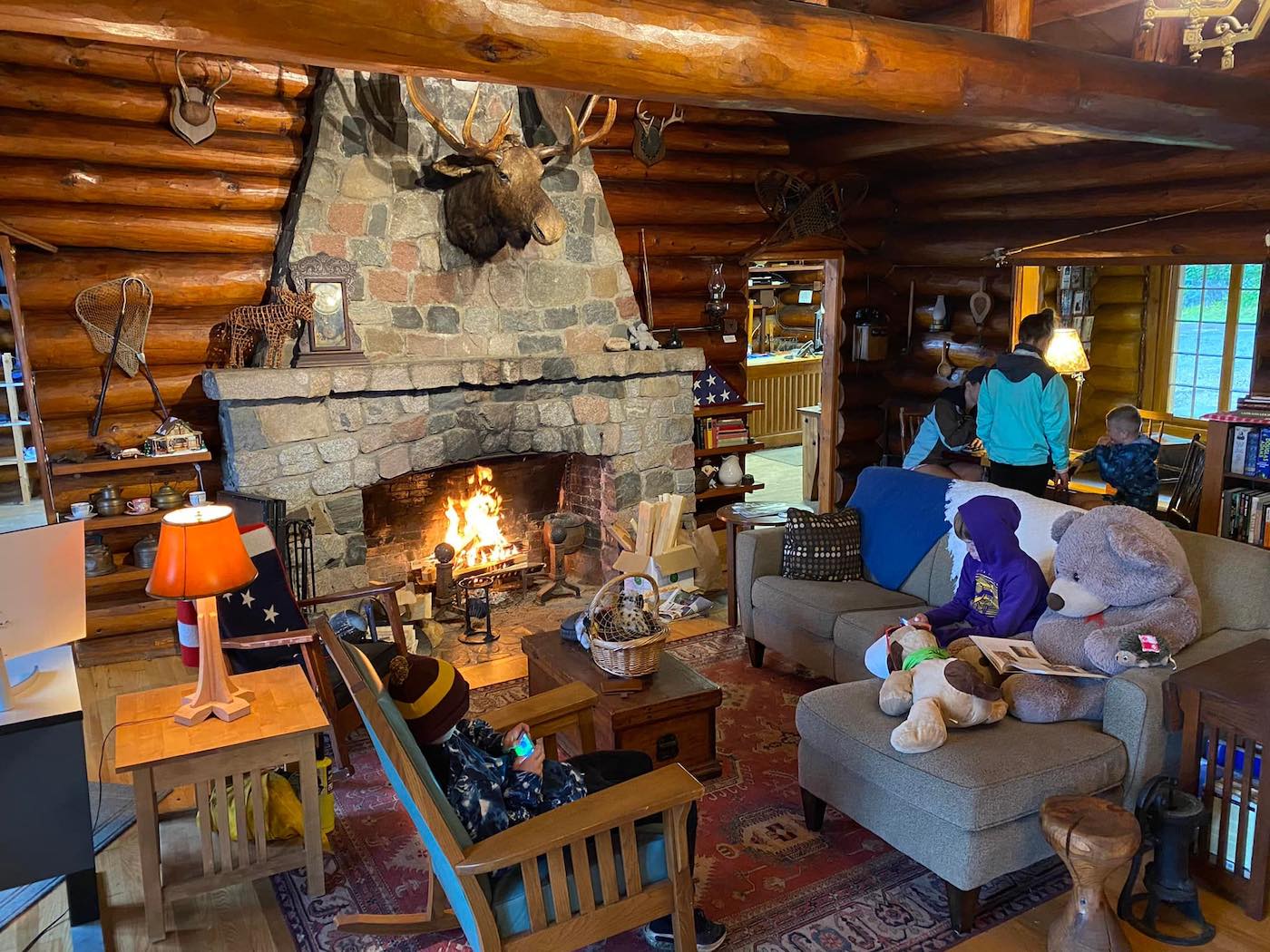 Rockwood Lodge:
Rockwood Lodge was founded in the mid-1920's by Paul and Jennie Stolz and Wally and Helen Anderson. The lodge and cabins were built of local timber by the two men (with help from their wives and sister Inez Anderson England). All of the work was done by hand except for hauling the logs-horses helped with that. A picture of the lodge under construction shows a snow ramp snug against it to help raise the logs.
The original lodge and two of the original cabins are still in use, updated with bathrooms and full kitchens, of course! The lodge building has changed very little over the years, the front porch was enclosed when the lodge was used as a restaurant and Dave Lobdell and Rick Whitney added a gorgeous antique chandelier. Some of the original handmade chairs grace the main room, which is dominated by a huge stone fireplace.
Rockwood has been owned by the Andersons/Stolz families, Ann and Dave Clark, Loretta and Darwin Noyes, Don Lobdell and Rick Whitney, Dana and Tim Austin, the Roloff family, Mike and Lin Sherfy, and currently, Carl Madsen, Stephanie Lightner, Mike and Carol Seim. – http://www.boundarywatersblog.com/i-forgot-to-mention/
Rockwood is a unique and historic resort on the Gunflint Trail on the Eastern half of the Boundary Waters Canoe Area Wilderness. Located on the 31st mile of the 57 mile long Gunflint Trail, we actually have a section of the original gravel trail that goes through our resort! Even the Lodge (built between 1926 and 1932) is an original building, handcrafted from native Pine with a large meeting room and gift shop next to the front counter.