Rockwood Lodge and Outfitters
--- On Minnesota's historic Gunflint Trail ---
8 lakeside cabins and a full canoe outfitters on the edge of the Boundary Waters in Northern Minnesota
Call 218-388-2242
Rockwood Lodge and Canoe Outfitters is a historic resort on Poplar Lake 31 miles up the Gunflint Trail from Grand Marais with direct entry into the BWCAW. We feature eight pet-friendly lakeside cabins and canoe outfitting services including canoe rental, gear rental, complete food, bunkhouse, showerhouse-everything to make your wilderness trip successful.
Canoes for sale
Each fall we find homes for some of our canoes, and this year is no exception. 12 canoes will be placed in loving homes (or garages or storage sheds). Look at our 4, 3, 2 and solo canoes for sale here: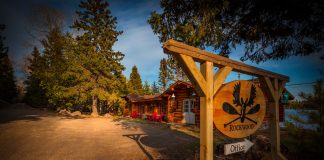 October 2019, 5 stars on Google: We started our BWCA Canoe trip from Rockwood. We stayed the night prior to departure in...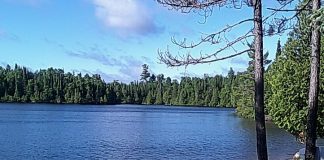 This was my second visit to Rockwood Outfitters and it was even better than the last visit! They give you plenty of equipment to...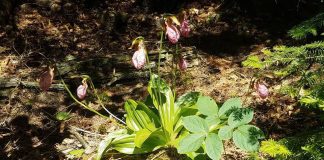 Did anyone lose their ladyslipper on South Lake Trail? Photo by guest Kurt Mobroten at Partridge Lake campsite.